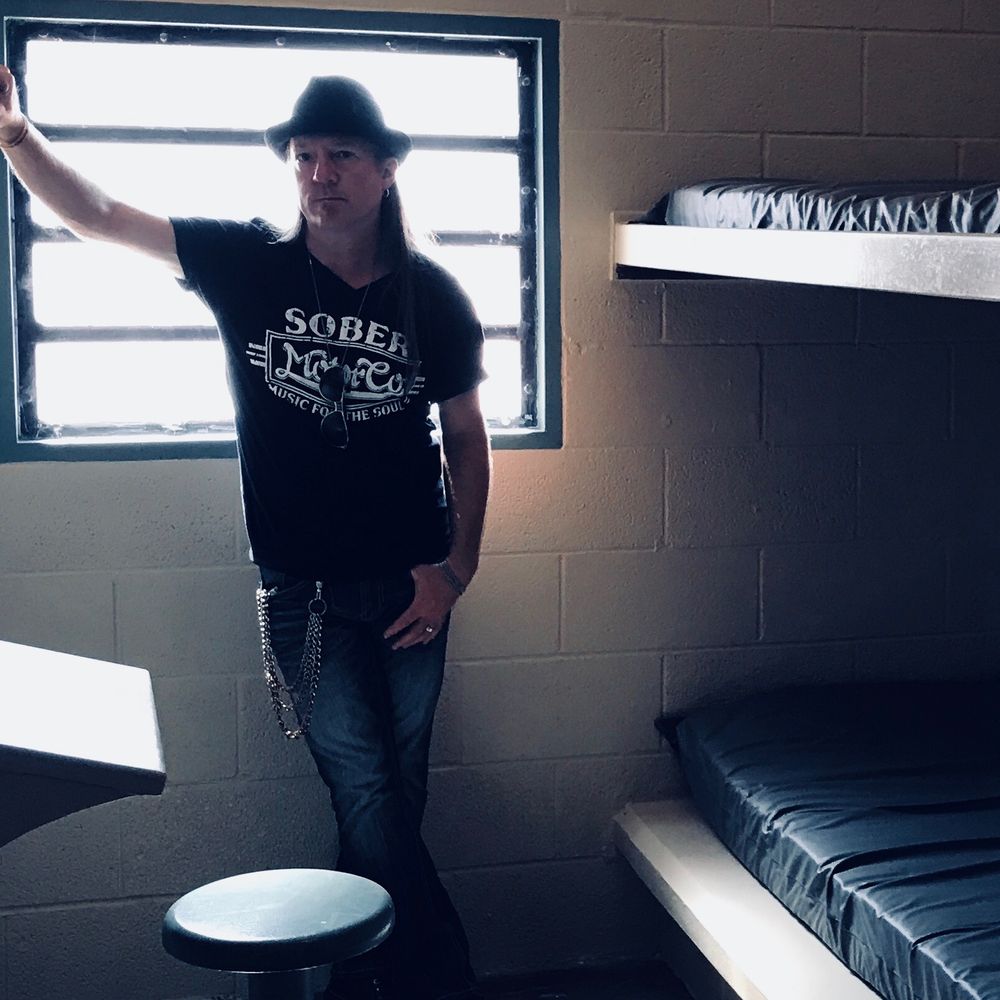 About
Jay Dow…who I was.  
I was a suicidal  alcoholic drug addict.  Homeless and living on the street for 3 years.  Arrested and jailed 5 times.  A user of people and a taker of things.  
I relapsed for my first 5 years in Recovery and the only person who truly never gave up on me and never fired me was my Recovery Sponsor.
February 2012 I was homeless and living in a free, 12 Step Recovery drug rehab. I had robbed my friend's house and I went into rehab again hoping I would get probation and not be sent to prison. While I was living in that rehab my Step-Mom suddenly passed away when I was 1 month sober. I didn't attend my Step-Mom's funeral.  
I was Worthless.  
Jay Dow…Who I am today.
My Sobriety Date is February 15, 2012 and  I've been sober for 10 years.  
I am a songwriter, recording artist, musical performer, Recovery Speaker, Recovery Sponsor and creator and owner of Sober Music Company, an organization dedicated solely to helping drug addicts and alcoholics get sober through 12 Step Recovery.
My performances help alcoholic drug addicts feel their feelings, cry and get honest about addiction. My songs and my message help addicts process guilt, shame and remorse and gain a healthy perspective of where they have been and where their new life in Recovery is taking them.
I perform my Recovery songs in drug rehabs, jails and prisons. With my new album, TRUTH, released June 1st 2022 I am touring and performing to bring the message of Recovery from drug addiction to a national audience. 
I've donated my album, TRUTH, to jails and prisons nationwide to be uploaded to their inmate tablets, to bring the message of Recovery from drug  addiction to the nation's incarcerated inmates, most of whom are locked up as a result of untreated alcoholism and drug addiction. 
I film Recovery Meetings, Recovery Speakers and interview former inmates who got sober and never returned to prison.
My Recovery videos have been playing in Arizona jails and prisons on Prison TV for years and now will be included on inmate tablets nationwide as well. 
I've dedicated my life of sobriety to sharing the message of Recovery to help alcoholic drug addicts get sober, stay sober and be free.
~Jay Dow/SoberMusic Co.